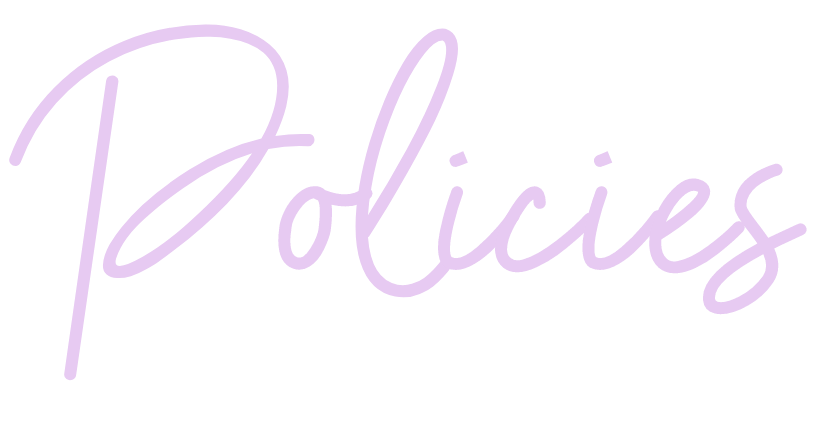 We can't wait to have you at Raw Beauty Lounge! Please read over our policies before you book. Masks are optional as we want you to choose what you feel most comfortable with. We reserve the right to refuse service to anyone.
CANCELLATION POLICY
Raw Beauty Lounge requires 24 hours notice for any CANCELLATIONS OR RESCHEDULES. We believe we give adequate opportunities to remind you of your appointment, a text after booking the appointment, a text 25 hours before the appointment and a text 24 hours before the appointment. You may cancel/reschedule on our booking site only before the 24 hours. Less than 24 hours/the day before notice results in 50% charge of the service scheduled. Any cancellations/rescheduling the DAY OF will result in full charge of the service scheduled. A no show no call after 15 minutes will also result in the full charge of the service scheduled. Any proof of a positive covid test will immediately waive or refund the cancellation policy.
APPOINTMENTS
Raw Beauty Lounge requires a valid credit card on file before booking your appointment. You may book your appointment via text, call, or online. Your credit card will not be charged unless the cancellation policy is implemented. You may pay with a different form of payment at checkout. Any cards that DECLINE will have a pending charge on the account and must be paid before you may book another appointment.
LASH FILLS
Raw Beauty Lounge bases our fills off of timing. We are able to put on a certain amount of lashes per minute. A longer fill will result in more lashes filled. We offer mini fills (45 minutes), regular fills (1 hour 15 minutes), and extended fills (90 minutes). Your artist will lash what she can in the timing you have booked. You may be recommended a different service at the time of your appointment in order to achieve your desired look.
LATE ARRIVALS
Raw Beauty Lounge has a 15 minutes late policy. After 15 minutes, the cancellation policy will be implemented and your appointment must be rescheduled.
CHILDREN
Raw Beauty Lounge takes the time to ensure every experience is as relaxing and safe as possible. In order to do so, we politely ask that guests refrain from bringing small children or infants to their appointments. Our technicians are focused on delivering the best possible service and they are unable to monitor young ones while doing so.
REFUNDS
Raw Beauty Lounge does not offer refunds once the service is complete. We are more than happy to always educate you on future services or get you back into the salon for any issues.
DON'T FORGET
Raw Beauty Lounge asks that you come to each appointment with no eye makeup and CLEAN lashes. This ensures we can apply the lashes properly and in a manner that will last you the longest. We are not responsible for lack of retention if you come in with unwashed lash extensions.
We can't wait to meet you!