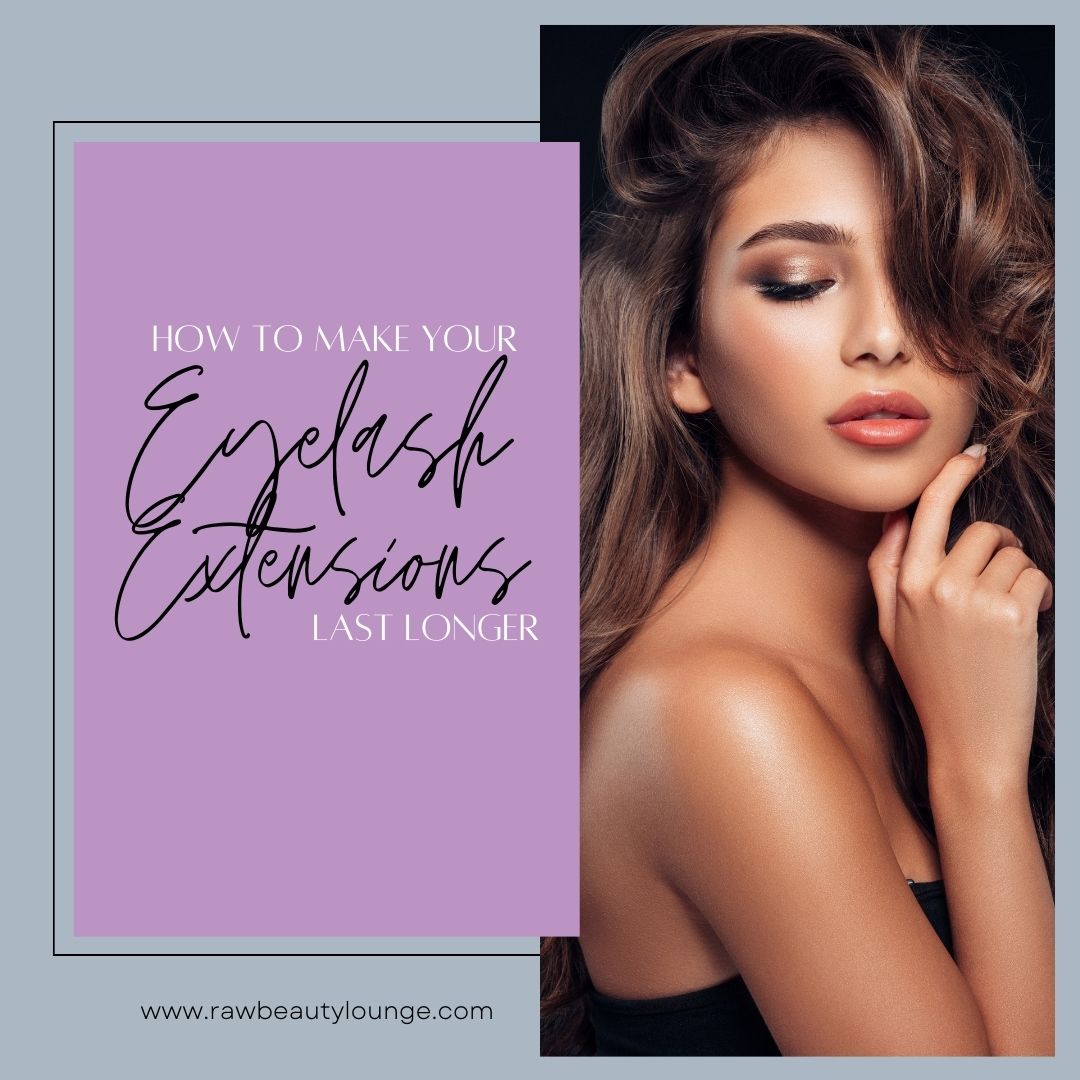 It's a new year and you have resolutions to set! Perhaps one of your resolutions was to travel more, and you have been saving up for an epic trip to Europe with friends. There are preparations that need to be done before you fly. You want to look your best and that may mean getting eyelash extensions in Chandler Az. In this article, we will explain how you can make your lashes last longer so you can feel confident about your New Year's glow up.
When you pay for a professional treatment, you are going to want to get the most out of it. A treatment like lash extensions requires some maintenance to last. We have six concrete tips to help you care for your lashes:
1. Keep the lashes dry.
Try to not get your lashes wet for the initial 12-24 hours that you get your lashes done. You want to give the adhesive some time to properly set and stick to your lash line. You should also try to stay clear of steamy environments for the initial 48 hours after your lash treatment. Steamy environments include but are not limited to: saunas, hot yoga sessions, and tanning beds.
2. Sleep on your back.
Even though we all have our preferred sleep positions, it is ideal to sleep on your back because this position helps reduce pressure on the shoulders and spine. Aside from the health benefits, this sleep position also helps protect your lashes. If you find it difficult to stay asleep on your back, you could also sleep on your side. Bottom line is avoid sleeping on your face because you may accidentally tamper with your lashes. If you sleep on your side, be careful not to smash your lashes into your pillow as this could ruin your extensions.
3. Clean and brush your lashes.
Just as you need to brush your teeth, you also need to brush your lashes to keep them healthy. When you wash your face, you should also wash your lashes. Make sure you use an oil-free cleanser. Oil is not advisable because it has the ability to break down the lash adhesive quickly and consequently cause your lash extensions to fall out earlier than expected. You want to be careful when you clean your lashes, which means no pulling at them. You can clean with your fingertips or a lash-cleansing brush.
In addition to oil, salt can also negatively affect your lash line and cause your lash adhesive to wear off. If you find yourself crying at any point with lash extensions in place, be sure to wash your lashes as soon as possible.
When it comes to keeping your lashes clean and intact, you may want to consider lightly brushing them with a clean mascara wand every morning when you wake up. This routine will help rejuvenate lashes that were once tangled or sideways as you slept in bed.
4. Be gentle with handling your lashes.
Your objective is to protect your lashes. That means you need to be very gentle with them and avoid pulling, tugging, rubbing, or plucking them. You may feel an itch in your eye that will make you feel tempted to scratch or rub your eyes, but you will want to unlearn this habit. Instead of instantly rubbing your eyes, go for a brush to run through your lashes. In the event that you have a loose lash, do not try to pull it off. Remember that your extensions are attached to your natural eyelashes with glue so pulling on them could cause your natural lash to fall out. You must protect your natural lashes at all costs.
5. Use a lash sealant.
Lash extensions are an investment in your beauty regime. An optimal way to make this investment last longer is by buying a lash sealant. A lash sealant is a water-soluble and oil-free aftercare product that effectively protects your eyelashes against elements that break down the lash glue. Using a lash sealant in between fills can help you increase the longevity of your lash extensions.
6. Do not use waterproof mascara.
You should avoid using mascara altogether when you get your lash extensions in Chandler Az professionally done. There really is no need for mascara when you have long, dark lash extensions in place. In any case, you really need to make sure that you avoid using waterproof mascara on your lash extensions because this type of mascara can be difficult to remove and puts stress on lashes. There are some brands of mascara that are safe for extensions, so look out for those when you are shopping for cosmetics.
7. Schedule regular lash fills.
If you want to maintain your lash extensions, you should get regular fills once every two weeks.
Raw Beauty loves to see our customers look and feel their very best! Want to make a statement with bold, gorgeous eyelash extensions in Chandler Az? You can make an appointment with us to get your extensions or a lash refill if you need one.