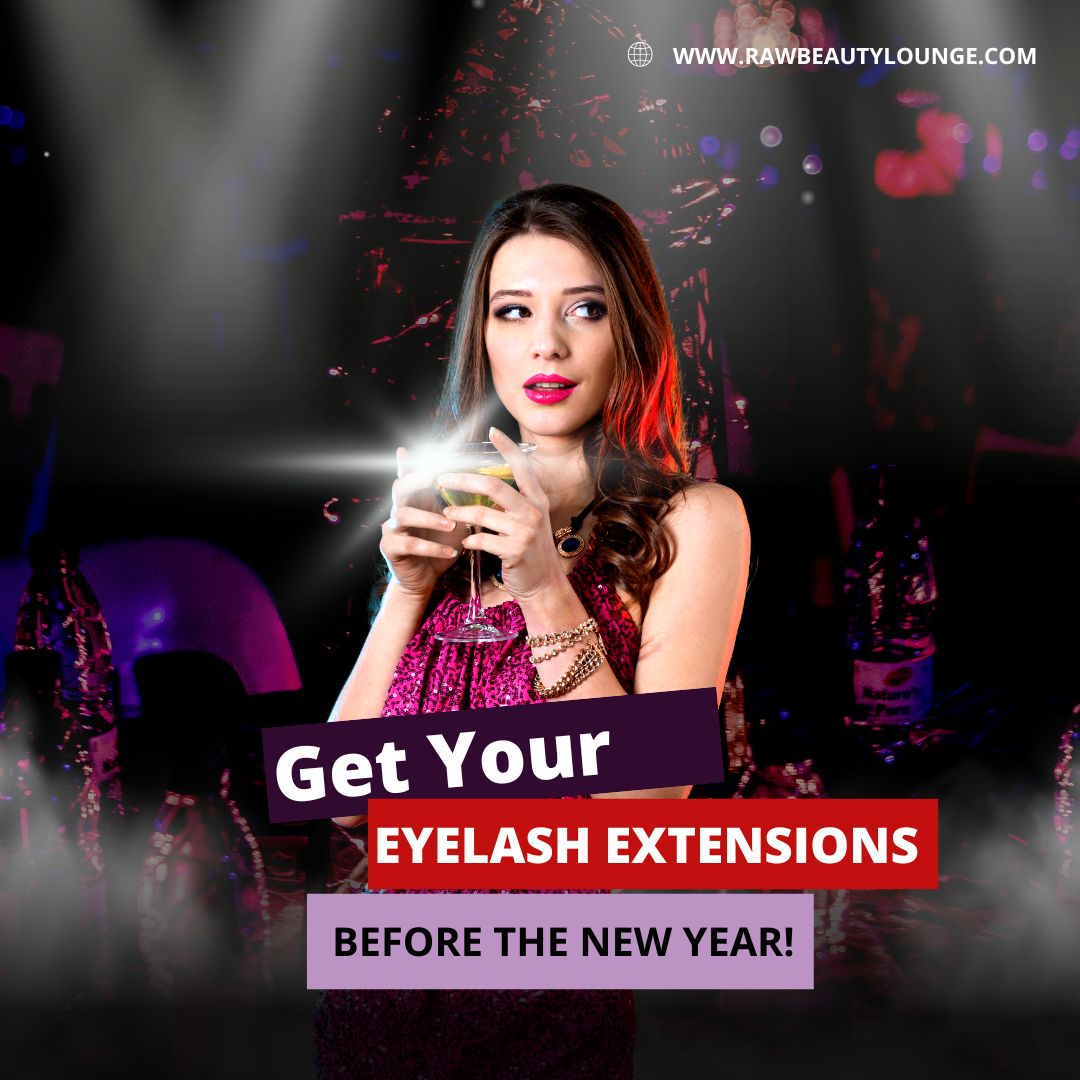 If you have been putting off getting a fresh pair of Chandler Az eyelash extensions all year long, this is a sign that it's finally time to book that appointment! There are plenty of reasons why you need to get eyelash extensions before the end of the year!
New Year, New You
There is no better way to greet the new year than with premium Chandler Az lash extensions. You may be planning to spend all of your holiday gift money on new clothes, a haircut, or make-up. Investing in eyelash extensions to switch up your style in 2023 can help you do that!
Save more time
Going into the new year, you can leave taking additional time in the morning to touch up your lashes behind in 2022. You will literally have the right to proclaim, "I woke up like this!" every day!
"No pain, no gain" is never true at Raw Beauty Lounge.
It's not worth going through all the physical and mental anguish to try to look your best. We've perfected that art for you without any of the ouchs.
No need to fear the water.
Once 24 hours have passed since we have completed applying your lashes, you are free to shower or swim to your heart's content! The temperature can rise way up in Arizona, so we fully understand how critical it is to be able to cool off. Honestly: it's almost like we have never even heard of winter!
Want to change the length later on? No problem!
If you want to continue wearing lashes after the holiday and New Year's festivities have concluded? Well, of course, you will! But, if you ever find yourself in the mood to switch up the type or length of the lashes, this can be done very quickly. 
Easily removable
If you ever feel like you need a break from Gilbert Az eyelash extensions, they can be easily and quickly removed by one of our professional lash techs whenever you need us. No questions asked. Ever.
Go ahead book your appointment before they fill up!
We are dedicated to ensuring that you are less than ecstatic about your new lashes. Nothing makes our day more cheerful than witnessing a client leave our office grinning from ear to ear. If you are allergic to any materials used to produce eyelash extensions, please mention that. Call us at 480-681-5244 or use the contact form on this page to begin your journey with Chandler Az eyelash extensions right now! There is no longer any need for holding off since we even provide first-time customers discounts!