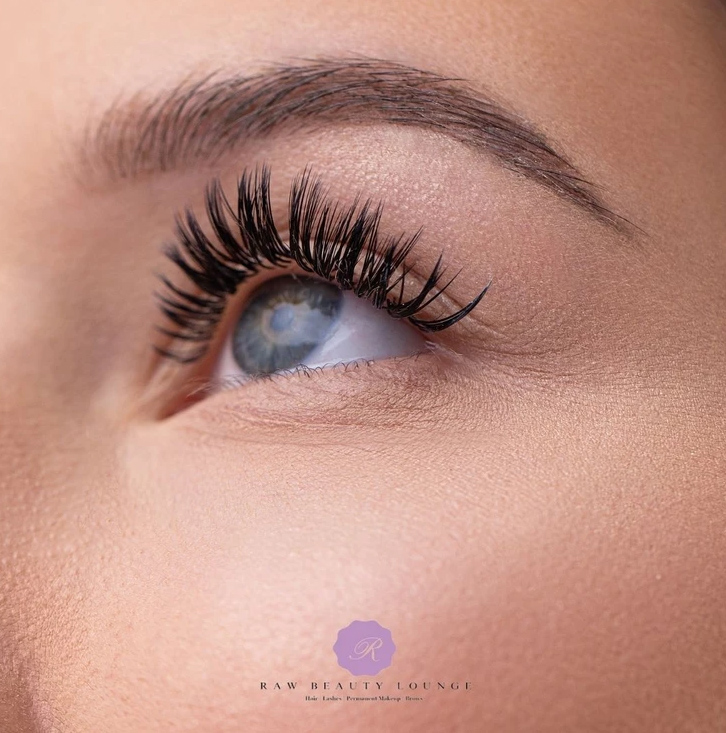 When you think of beauty, there are likely multiple images that come to mind, most notably the facial and body features. One of these features that come to mind is probably long, dark eyelashes. If you do not have naturally long eyelashes, there is no need to fret. At Raw Beauty Lounge, we are here to help you achieve your desired look to help you feel more beautiful and confident about yourself as well as your overall physical appearance.
They are customizable
You can request to customize your eyelash extensions however you like, giving you a natural eyebrow lift. We offer a variety of eyelash services. With over a dozen choices, we are able to work with your personal preferences to suit your individual style. If you are a first-timer, we can also consult you to help you figure out which one of our services will work best for you. You can also choose the thickness of your eyelashes, so you will not have to worry about them feeling too heavy or distracting.
Saving you time
You can eliminate your usual eyelash makeup from your morning routine with eyelash extensions. This will ultimately save you a lot of time and stress in the long run, whether it be making the start of your day easier or getting ready for your next big night out less of a burden on you.
Restoring your youth
Do you desperately want to return to your former glory? Do you look through your college pictures and wonder, "what happened?" If so, our professional Gilbert, AZ lash extensions can do the trick to regenerate your old look.
Waterproof
False eyelashes and mascara are a natural enemy to water, but with eyebrow extensions, you no longer have to worry about taking them off before sweating at the gym or taking a shower.
Easily removable
If you ever need to remove your eyelash extensions for any reason, you can do this hassle-free. Typically removing your mascara or fake eyelashes is much more effortful.
Painless
Who said that beautification has to be a painful process? We genuinely believe that you should never have to go through any sort of physical or mental anguish to improve your appearance; that's why coming in to get eyelash extensions at Raw Beauty Lounge is always a painless process.
What are you waiting for?
If you are ready to enjoy high-quality, rejuvenated eyelash extensions in Gilbert, AZ today, please do not hesitate. With years of passionate professionalism, we want to be able to become your go-to stop for eyelash extensions, your satisfaction guaranteed! After your first appointment with us, you will find yourself feeling like a high-class celebrity ready to hit the runway without starring in the latest Hollywood blockbuster. Go ahead and send us a message via the contact form on our website today, or give us a call at (480) 681-5244. Be sure to also stay in touch with us on our Facebook and our Instagram pages!
Related Posts