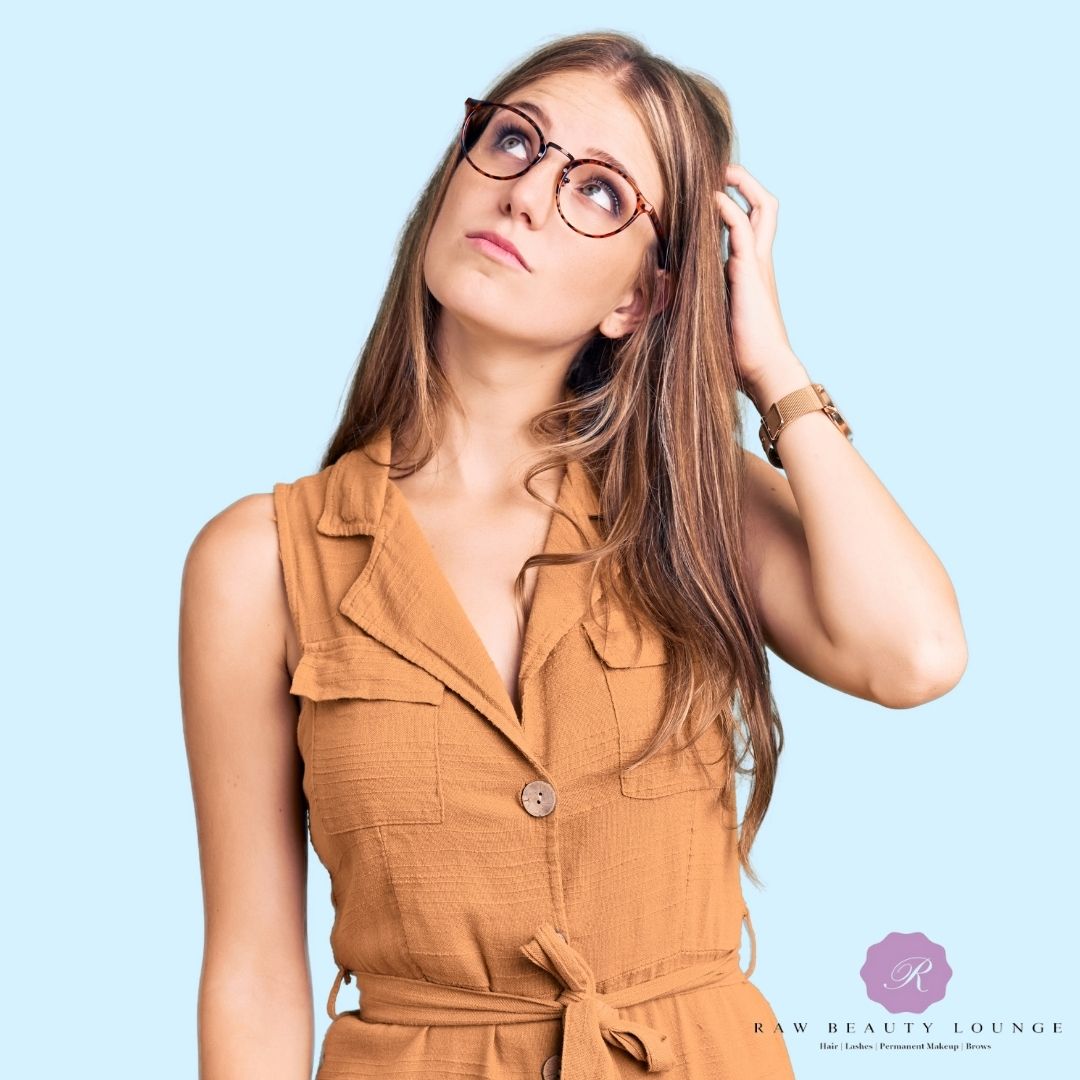 As much as we want you to truly enjoy the wonderful world of eyelash extensions in Gilbert, AZ, your safety comes first and foremost. That is why we must inform you that there are certain times when we are not able to accept a customer who requests an eyelash extension session from us out of pure concern for your overall well-being. It is important to be completely honest with your eyelash extension stylist so that we can avoid unfortunate side effects. Please read below to see if any of the following apply to you:
You do not have eyelashes. In order to get eyelash extensions, you must have natural eyelashes to attach them to.
You are currently sick with any type of illness. Even if you do not have pink eye or any other eye-related condition, for the health and safety of everybody in the salon, please reschedule your appointment and come back when you feel better.
You have a form of alopecia, which is an inability to produce hair due to either temporary or permanent causes, including eyelashes.
You are currently going through chemotherapy and/or radiation treatment. Some people may lose their eyelashes during the treatment process.
You have a stye on one or both of your eyes, which are red and painful bumps that are apparent. Styes tend to heal within a few days, but since you will need to put antibiotics on your eye in order to treat it, we recommend holding off on the eyelash extensions until the problem has been resolved. If you need to reschedule your appointment for this reason, do not hesitate to do so.
You are pregnant or suspect you may be pregnant. While expectant mothers can get Gilbert, AZ lash extensions, women should steer clear of harsh chemicals. A patch test may be necessary to find out if you are allergic to any material, especially if you have never gotten eyelash extensions before. In addition, once you reach the 20th week of gestation, it is harmful to lay on your back for long periods of time.
You suffer from trichotillomania, a psychological condition that falls under the obsessive-compulsive disorder (OCD) umbrella. An individual with this disorder feels an urge to pull or pluck hairs from their body. Please seek treatment from a mental health professional for your condition before seeking to get eyelash extensions, otherwise, it will negatively affect the longevity of your lashes.
Although we would love to provide eyelash extensions for every customer who walks through our door, there are certain times when we have to turn people away. This is not because we do not want to help you or because we are trying to be difficult; it is simply out of concern for your health and safety. If you are unsure if you are a good candidate for eyelash extensions in Gilbert, AZ, please contact us and give us details about your specific situation. In the meantime, we look forward to meeting and having the privilege of providing you with the best service you can get in all of The Grand Canyon State.
Related Posts