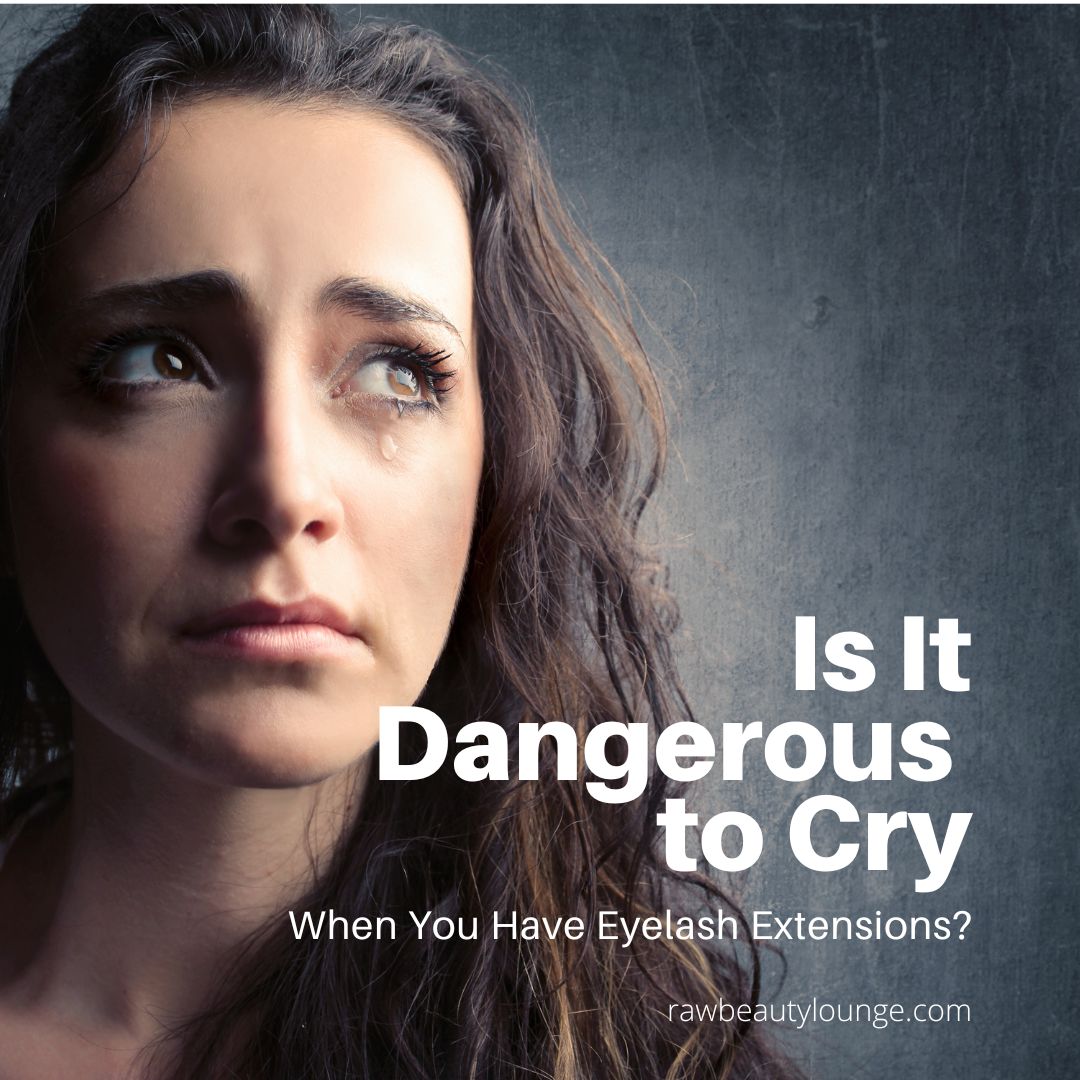 Let's be real: you're a human being with real emotions. You never know what will come your way, and crying is a natural reaction to some of life's difficult events. You may wonder, however, if this will be bad news for your Chandler Az eyelash extensions. Here are the facts you need to know about:
What happens if I cry during my appointment?
Getting your eyelash extensions applied should not be a painful process. However, it may happen if you are sensitive to the light used by the lash tech or as a reaction to the smoke from the eyelash glue. You can request to reduce the intensity of the light if it is too distressing for you. If you feel discomfort at any point during the lash application process, please tell the tech immediately so they can make the proper adjustments for you.
Crying within two days after getting your lashes.
As you are likely already aware, you should avoid getting your Chandler Az lash extensions wet for the first 48 hours following your appointment. This includes your tears (and yes, that includes tears of joy!). So if you can, try avoiding it. Once again, we understand that you can't precisely time when things happen to you, so all you can do is try your best.
Step 1: Fill your hands with the eyelash shampoo provided by your stylist.
Step 2: Apply shampoo foam to your lashes, and allow it to coat them up to the lash line.
Step 3: Using a soft makeup brush, gently stroke your lashes up and down.
Step 4: Gently rinse your lashes with water as it runs down your face. Avoid splattering or shooting water at your lashes.
Step 5: your lashes with a hairdryer set to low and cool.
Step 6: Comb your lashes with a spoolie to restore tangled eyelashes to their original state.
Avoid rubbing your eyes as much as possible.
This can be tricky since you will naturally want to rub those tears out of your eyes. This can pull or tug on the eyelash extensions, causing them to fall out prematurely. The natural eyelashes fall out for the same reason when you cry a bucket. If you need to dry tears, you must do so gently.
Conclusion
While water isn't harmful on its own, tears are because they contain salt and oil, which are both harmful to lash extensions. They have the potential to weaken the bond formed by the lash glue. That is why proper aftercare is critical if you cry while wearing lash extensions. Remember to avoid rubbing your eyes after crying and sleeping with dry tears. Always wash your eyes after crying to remove the sediment and oil from your tears. If you have questions or concerns at any point in time about our high-quality Chandler Az eyelash extensions, please do not hesitate to contact Raw Beauty Lounge. Our team will do our absolute best to assist you.