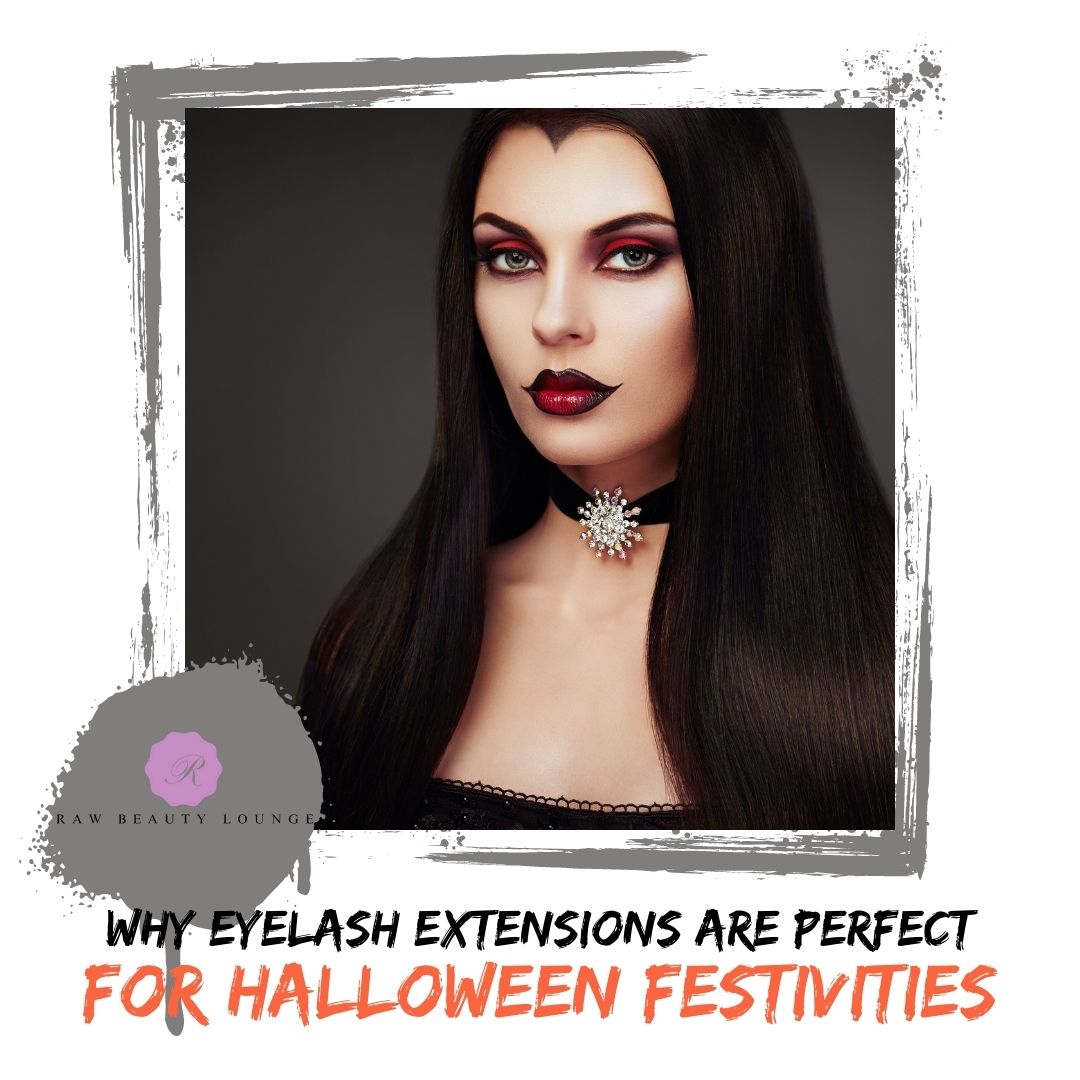 If you are a fan of Halloween, then you most likely are already prepping your costume this year (let's get real: you've probably been planning since February). Whether you sew your own costumes or you prefer to buy them from Spirit Halloween, Scottsdale eyelash extensions can give your outfit the "wow!" factor it deserves! Learn more about why eyelash extension:
They make your eyes pop out.
Whether you are dressing up as Cleopatra or the Wicked Witch of the West, Scottsdale lash extensions are bound to make your eyes irresistible. William Shakespeare once wrote that the eyes are the gateway to the soul, and when you are portraying a particular character, you really want to be able to play the part well! If you want to win the 
Best Costume Award at your friend's party, or you just want to look fabulous on all of your social media posts; eyelash extensions will be your best friend!

You'll spend less time getting ready for your big night.
Nobody wants to spend the majority of Halloween getting frustrated over putting on mascara. With Scottsdale or Glendale eyelash extensions, all you'll have to do is spend 2 hours on average at our salon. No need to stress over making your lashes look perfect because they'll already be done! Time = saved!
Forget about accidental smearing.
You want treats and no tricks, but even if you're a make-up expert, things can catch you by surprise on All Hallow's Eve. If your make-up smears at any point during the night, it'll be a one-way ticket to aggravation and disappointment. Why make life harder than it needs to be? Allow yourself to make your night the most fun-and stress-free it can possibly be.
They'll be a worthwhile investment even after the Halloween festivities.
Want to keep the lashes even after all the costume fun is over? They can make a splendid addition to your daily life. They will allow you to feel more confident in your overall appearance each and every day, whether you are in a hurry to the office or on your weekly trip to the grocery store. Eyelash extensions can also make upcoming holidays even more fun, including Thanksgiving, Hanukkah, Christmas, Kwanzaa, and New Year's! 
Simple, painless removal.
If you decide you only want to use eyelash extensions for special occasions, say no more! Removing the lashes is a quick and easy process. All you need to do is schedule an appointment with us and allow us to do the rest of the work for you.
An important note:
If you choose to get eyelash extensions to compliment your Halloween costumes, remember that you'll need to avoid getting them wet 48 hours after they have been applied. That is why we recommend getting your lashes several days before your spooktacular festivities take place. We have been voted the best destination in Arizona 3 years in a row, and we want you to discover the true Raw Beauty Lounge difference! Slots can fill up fast, so please schedule an appointment today to get your Scottsdale eyelash extension.