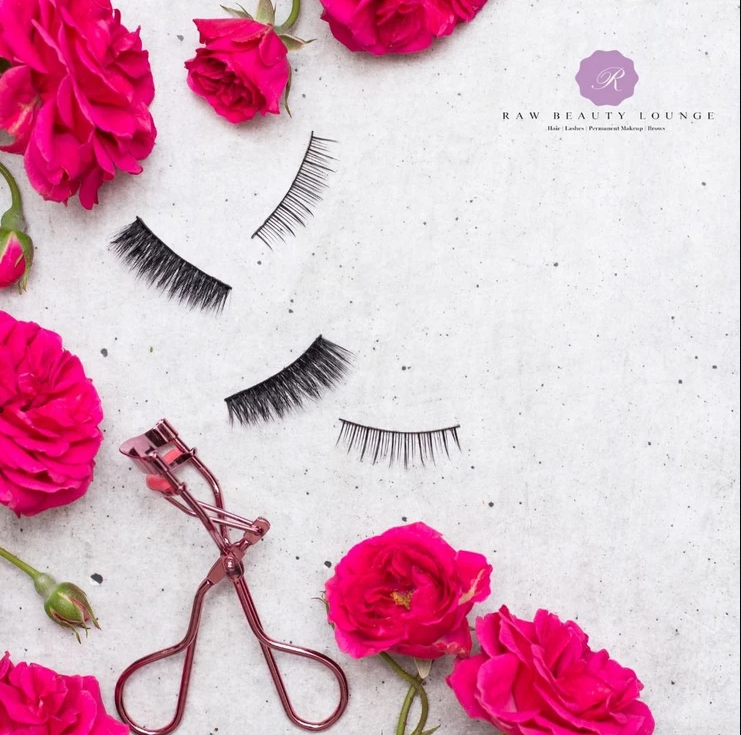 When considering what kinds of Gilbert, AZ eyelash extensions services and products are offered, it's important to do your homework by asking one of our specialists. You may be considering getting those longer eyelashes you have always craved for a fuller, sexier look. If you are a newbie, generally speaking, have you wondered what kinds of eyelash extensions exist? It's very important to be educated on your options before coming in for your appointment, so today you are in luck. We are pleased to be able to teach you about the 3 different kinds of eyelash extensions through this brief but useful guide:
Silk Lashes
Silk lashes are generally the least expensive on the market. Made from synthetic-based silk fiber, they are also rather thick and noticeable, plus are super soft and comfy! The curl resembles that of a natural eyelash and is known to be very secure. The pure black cover definitely gives off that pure mascara-esque look. If that sounds like your thing, then you'll definitely want to check them out.
Synthetic Lashes
These lashes are not only shiny but are made from the strongest material of all the options you can choose from in Gilbert, AZ lash extensions. They are heavier than silk lashes and give off more of a "make-up" aesthetic look – not to mention boldness! However, it is worth mentioning that they are not meant for long-lasting purposes because of their heavier weight. Synthetic lashes may be beneficial if you are going to a single big event such as a dinner party or a wedding ceremony.
Mink Lashes
These lashes are made out of real mink fur that has been collected by brushing the tail. It is also important to be aware that mink lashes are typically the most expensive due to their natural material. They are even similar to human lashes. They can be re-used a few dozen times, unlike plastic eyelashes. Faux mink eyelashes are also a thing for those who choose not to use animal products, such as vegans. The faux material is also longer-lasting and the curl won't wear off. They are also far less expensive than lashes made from real mink fur. The faux eyelashes are recommended by many professional eyelash stylists for these reasons.
We are here to help
If you are still unsure of what kind of eyelash extension and curl is right for you, our specialized eyelash artists are here to help you. We are committed to your highest level of satisfaction. There's nothing that brightens our day more than seeing a customer walking out of our office smiling – with both their mouth and their eyes! Please also be sure to disclose if you believe you may be allergic to any material used to make eyelash extensions. Go ahead and give us a call at 480-681-5244 or fill out the contact form here on our website to get started with your Gilbert, AZ eyelash extensions journey today! We even offer discounts for new clients, so there is no reason to hesitate any longer!
Related Posts